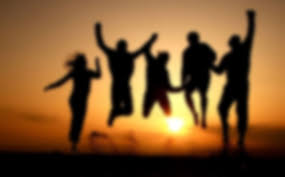 Seven brilliant benefits of Scrum Retrospectives
Hi guys, in this blog post I am going to talk about some benefits of Scrum Retrospectives. If you remembered some time ago, I wrote a blog post where I listed 16 ways to explain what an Agile Retrospective is. You can find this blog right here.
I see this blog post as a complement to the previous one; in this blog post, I will explain the seven fantastic business benefits of Scrum Retrospectives that you will attain when you perform Agile Retrospectives.
Together, these two blog posts provide a fantastic way to explain to everyone why we should have Agile Retrospectives.
Sometimes, people tells me they have problems understanding why, every two weeks, the whole team stops for some hours only to play with post-its :)
Some people have difficulty comprehending this ritual, and that´s why I think these two blog posts will be useful to you.
SCRUM RETROSPECTIVES AS TEAM ENERGISER
An Agile Retrospectives is used as a team energizer, an essential place where the team gets together and gets excited as they find new ways and new possibilities to use in tackling old problems.
SCRUM RETROSPECTIVES USED FOR PEOPLE TO LET GO THEIR FRUSTRATION
An Agile Retrospectives can be a place where the team feels safe and comfortable, allowing them to talk freely about their frustrations.
This is highly beneficial, because with an Agile Retrospectives, people have an "official" window of time in which to be listened to, and any human being loves (and needs) to be listened to.
SCRUM RETROSPECTIVES AS A TEAM BUILD ARTEFACT
I use some of my Agile Retrospectives as a team building activity. Sometimes things get rough and its difficult to set them back on track; an Agile Retrospectives is a perfect place to do a couple of team building activities to bring the harmony back to the team.
SCRUM RETROSPECTIVES USED AS A PLACE TO LEARN
One of the biggest problems that we as human beings have is that we do not stop to reflect (or at least not most of us do not). To learn, we must stop and reflect on what has happened. The
The Agile Retrospectives is the perfect place for this to happen; it's a place where everyone stops and reflects on what they did, allowing teams to grow and avoid making the same mistakes in the future.
SCRUM RETROSPECTIVES CREATE CONTINUES IMPROVEMENT
As a continuation of the previous topic, an Agile Retrospective is a ritual that enables teams to create an ongoing improvement culture, where they reflect on past experiences and define future actions. Typically
Typically Agile Retrospective are on the team level, but this could be expanded to different levels of the organisation allowing the company to improve the whole business, not just the work that is performed by development teams.
SCRUM RETROSPECTIVES INCREASES CUSTOMER VALUE
Even if it is not done directly, Agile Retrospectives have an influence on the value that is delivered to our clients. As I mentioned before, the primary purpose of this ritual is to enable continuous improvement.
This means that teams will get better over time, and as an outcome, they will figure out the most efficient way to deliver the best value to their customers.
SCRUM RETROSPECTIVES SERVE TO EMPOWER TEAMS
One of the nicest things about Agile Retrospectives (in my opinion) is the chance that they give teams to their decisions.
This ritual provides an opportunity to empower teams (not in all cases, but in most); they own their own choices and their actions, creating a fantastic feeling of empowerment. They have full autonomy in changing anything related to their way of working.
Hope you enjoying this blog post, if you want to share something with me feel free to leave a comment below.
Thanks,
Luis
If you are interested in getting some Agile Retrospectives exercises, I created a blog post with dozens of Agile Retrospectives Ideas, check them and see if you find something interesting.
Thank you for taking the time to read this blog.
[shortcake_call2action title="ORGANISATIONAL MASTERY SCORECARD" description="We have developed a free assessment in the form of a Scorecard to help you establish which areas of business you need to focus on to achieve your particular Organisational Mastery." button_text="Take The Test" button_link="https://www.organisationalmastery.com/scorecard?utm_source=web&utm_medium=Blog - From Luis Goncalves&utm_campaign=Scrum Retrospectives" /]
If you liked this article, feel free to visit my company Products and Services pages.
We provide Team Coaching, Agile Training, and Agile Consulting, OKR Training, OKR Consulting, Innovation Training and Innovation Consulting.
With my team, I built 5 main products: High Performing Teams, Scrum Team Coach, Scrum Master Mentoring, Organisational Mastery and the External Business Accelerator.