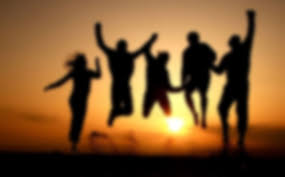 CONSTELLATION - AGILE RETROSPECTIVE SET THE STAGE EXERCISE
Hi guys, this week I offer you a small Agile Retrospective Set The Stage Exercise that can be used at your retrospectives. There are many different exercises out there that can be used to start a retrospective, but I particularly like this one.
I learned it a few months ago in Lyssa Adkin's workshop in Stockholm (Agile Coaching Teams).This is a great exercise for people who do not like or do not feel comfortable sharing openly their opinion/feelings, at least in the beginning of the project when they still do not completely trust everyone.
If you are interested in getting some extra Agile Retrospectives exercises, I created a blog post with dozens of Agile Retrospectives Ideas, check them and see if you find something interesting.
We begin a retrospective with a welcome to the team members and with setting an affirmative goal for the session, and this is where the "Constellation" exercise can be used.
Like I have already said, due to the cultural backgrounds or the personality of team members, answering some questions can be difficult for some, but this exercise can help, because people do not need to speak to respond to questions.
Hehe, now you might start wondering, "How could it be possible to answer problems in a team meeting without speaking"? Here is how we can do that...
Start with making an open space, move tables and chairs around, if needed. Put an object on the floor and explain to the team that this object is the centre of the Universe and kindly ask them to form a circle it.
Explain to them that you will read some statements, and while you are reading the statements, you would like them to move closer to or farther away from the "Universe" depending on how true the statement is in regards to them.
So, if they agree with the statement they should move as close as possible to the "centre of the Universe"; if they do not agree with the statement, they should step back away from the centre.
Once you read a question, let the team observe the "system", as Lyssa said, "Let the system reveal itself".
You can use any topic you wish for this exercise, e.g., "How mature is our continuous integration process?", "How thoughtful is our automated testing process?", etc.
Just choose a topic and ask several questions related to that topic and let them see where they stand. Like I said, they do not need to give verbal answers at all, they answer with the movements by showing their position in the "system".
You could do several questions until you feel a good vibe from the team. To take full advantage of this exercise, you could ask the team at the end: "Where were you surprised with the shape?" and let them talk to each other a bit.
As a next step, you can, for example, ask the guys to form small groups of no more than three people each and ask each group to write down what they think would be the most important issue to improve.
Of these matters, you could then routinely select the most urgent problems to be improved in the next iteration.
After that just agree with the team who will be responsible for what and end the retrospective.
[shortcake_call2action title="ORGANISATIONAL MASTERY SCORECARD" description="We have developed a free assessment in the form of a Scorecard to help you establish which areas of business you need to focus on to achieve your particular Organisational Mastery." button_text="Take The Test" button_link="https://www.organisationalmastery.com/scorecard?utm_source=web&utm_medium=Blog - From Luis Goncalves&utm_campaign=Agile Retrospective Set The Stage" /]
If you liked this article, feel free to visit my company Products and Services pages.
We provide Team Coaching, Agile Training, and Agile Consulting, OKR Training, OKR Consulting, Innovation Training and Innovation Consulting.
With my team, I built 5 main products: High Performing Teams, Scrum Team Coach, Scrum Master Mentoring, Organisational Mastery and the External Business Accelerator.